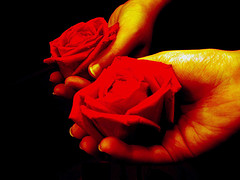 Here are couple links that I thought were worth some attention over the last week or two :
Giving changes us! Millionaire Mommy Next Door writes a nice article about the addictive nature of giving.
How we dress often portrays how we feel about ourself, and can shape others opinion of us. Clever Dude walks us through some clothing choices that make us look unprofessional.
Two nice tips for adding some romance. 5 outdoor dates(with some local New Jersey flair) and some free ways to increase romance.
jeanjeanie discusses the cost of overcoming her fears. I like the open discussion, and I still have similar struggles to this day!
And finally a slightly off topic post for those of us whose jobs and pursuits require us to be leaders that explores influence as true leadership.
Enjoy!