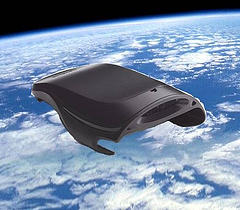 [Update 5-2-2012]  Almost a year and half after the initial signs of life, ING Direct finally released their long awaited remote check deposit by scan or by smartphone picture.  It is called CheckMate and works perfectly. I tested it over the  weekend by following the three step Checkmate wizard(on my Android phone) that walks you through what pictures to take and the check was deposited within minutes.   You can view ING's "How CheckMate Works" video for exact details or read PT Money's article on his experience.

ING Direct is finally starting to show signs that depositing checks by scan and/or fax is going to happen in the near future.   Let's also keep our fingers crossed that they will also integrate with mobile phones like iPhone and Android. Here is the information we have thus far(June 7th 2011):
Official ING Help Question
"I hear a lot of buzz about being able to scan checks for deposit called Remote Deposit Capture. Is this something ING DIRECT will offer in the future?" – ING Help Center
Response
"Let's just say, it's in the works.  We're working hard to offer you more convenient ways to make deposits into your ING DIRECT account(s). Stay tuned…"
A second confirmation came directly to me as I complained on my Twitter account:
"Still hoping that @ingdirect will implement check deposit by scan. Seems like something they would've already done. Mailing checks is 90's." – @TheHappyRock Tweet
Official ING Response
"@TheHappyRock Mailing checks is sooo 90's – Don't worry, remote deposit is on the way. It'll be a dream come true" – @INGDirect Deposit Tweet
Update 3/14/2011
"@LeviMaaia @TheHappyRock You bet, but still no ETA. We're forecasting nothing but smooth sailing once released." – @INGDirect Response Tweet
Update 6/7/2011
Judging from a recent tweet we might have remote deposit for July 4th.
"@JacobAtchley Let us ease the pain…you'll be seeing some easier ways to deposit checks before you're declaring your independence." – @INGDirect Response Tweet
Update 7/6/2011
Looks like they didn't make it by July 4th, but they still say it is coming very soon.  I hope so, because I have a bunch of checks to deposit.
"@adgriffi @TheHappyRock Remote deposit will be cause for its own celebration very soon…didn't want it to get overshadowed by the holiday :-)" – @INGDirect Response Tweet
Update 7/25/2011
The new website design now has a 'Deposit Checks' option under the 'Transfers and Deposits' menu.  When clicked it displays a coming soon message.
Update 9/23/2011
A great observation by a Happy Rock commenter about the new release of the ING Android app. "ING released a new version of their Android banking app on 21-Sep. I took particular interest because it required acceptance of new permissions to complete the update. One of the new permissions was "Hardware controls, take pictures and videos"."
Update 2/12/2012 (Over a year since the first update)
I just got off the phone with a customer service rep and he said that it should be "shortly", but he couldn't give a time frame.  He mentioned that other banks had a 30% success rate when they rolled out the remote deposit service and they are trying to make sure everything just works.  I know it is tough technology and the ramifications of checks not cashing is gigantic, but they have really botched the PR on this on.  As many commenters have mentioned the twitter feed is filled with quotes about how hard at work they are without any specifics.   They put a placeholder in their web interface in July of 2011when they first promised the feature, but it doesn't feel like we are any closer in early 2012.  Let's hope they keep pushing and work out the kinks ASAP.
———
As a heavy ING Direct product user, who is stuck mailing paper checks into my Electric Orange Checking account for deposit, I am quite excited. Remote Deposit Capture means that I can save on stamps and processing time, and I will spend a lot less time with money sitting on my desk doing nothing.     Hopefully, this gets done very soon which from the two responses above looks like it is a possibility.  I have a few more inquires out to see if I can gather a little more information.