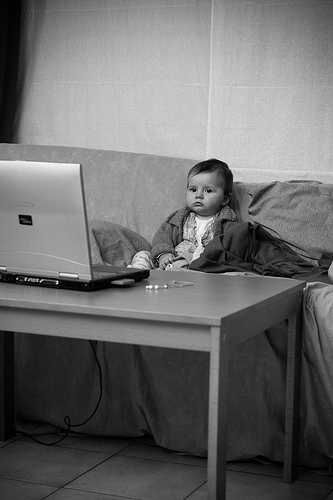 I have been listening and reading through A Million Miles in a Thousand Years: What I Learned While Editing My Life(affilaite link), and in it Donald Miller provides a very simple framework for thinking about your life: your life is a story.
The basic premise is that the same rules apply to your life as they do to stories.  The stuff that makes a good story makes a good life.  If your life feels boring then the story that you are telling is probably boring. Nobody sets out to tell a boring story, they often just happen because we aren't intentionally trying to tell a good one. The idea is to live a page turner.
A simple question that really helped me gauge where I am at in my story is "what would the back cover of the 'Your Life, the DVD' say?

This is what I came up with for mine:
From food stamps and a young but devoted mother, Frank "The Happy Rock" successfully navigates a turbulent childhood into college where he meets his wonderful wife.  Together they conquer $70,000 in debt, get good jobs, and create a beautiful life for their two children.  You never know what kind of action his days will bring as he attempts to have patience with his children and tries not make his wife mad at him. Tune in to watch as he earns money and buys stuff.  Will he make it? Will he survive?

I know that doesn't speak to how blessed my life is right now(it really is), but it is true to how I feel and yet still accurate at the same time.  As I look back at my life as though it were a story it was a real page turner.   Being born to a young mother and addict father, escaping poverty into the middle class, moving from isolation into marriage, and journeying from selfishness into parenthood is the stuff of good stories.  It didn't feel like it at the time, but somehow that part of the story now reads like best seller.
When I look at where the story is heading now, the picture is much less engaging.   We 'made it', but the irony is that's the problem. My wife and I have pretty much the freedom, money, and skills to do most anything we want, yet our life consists of Target, Netflix, Gardening, and going to the park.   Don't get me wrong, it is a good life, but it isn't one that keeps you on the edge of your seat.   There is virtually no conflict, no plot twists, and no chance of failure.  It isn't a page turner and it certainly isn't sending the message I want to my boys.
One motivating part about framing your life as a story, is that you are the author.  You get to change the storyline. In life you can't change what happened, but you get full control over where the story is going.  The question is: What are the new story lines that you want to tell?
I would love to hear what everyone else thinks about their story lines?