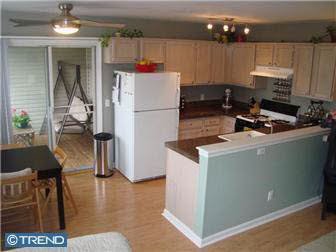 I think we finally have a buyer lined up for our condo which went on the market about 11 months ago.   We originally listed our 2 bedroom 1 bath 950 sqft condo at $169,000 but settled  $20,000 less than that at $149,000 almost a year later.   15% under our or original asking price isn't all that terrible considering $170,000 – $175,000 was height of the market prices.  A 15% drop in real estate values isn't terrible compared to some markets around the US.
It was a rollercoaster year with probably close to 50 showings and even month stretches without any showings.   We are so glad to be moving on, but I first wanted to share a few lessons that we got to experience first hand.
Money Doesn't Matter – You read that right, it is one of the great benefits about being out of debt and in total control of your finances.   It is still a little weird to hear myself saying that "it is only $5,000".  For us, it is time to move on.  Our family of 4 has been cramped for years and we have put many significant life changes on hold 'until we move'.  We are probably letting our house go for a good 5-6k under the supposed market price, but we didn't want to loose the buyer since we have had only one serious bid in all that time.  The realization that you are free to focus on more important things rather than having to let money rule your decisions is priceless.  It makes it all the more satisfying, because were pinched pennies for years to destroy 70k in debt and get an emergency fund in place.   During that time, every penny matters.
Listing Price Matters – Once you have already done the major work to prep your house for sale, the only thing left in your control is your price.  Our house was already in really nice shape and not very cluttered, you can take a look for yourself.  If you drop the price enough and the house will sell, it is simple as that.  We were slow to drop our price to the tune of about 5k every 3-4 months.  In one of the worst sellers markets in a long long time, we never really got a ahead of the market.  If we had listed at $159,00 originally, there was a good chance that we would have attracted a lot of interest rather than watch prices steadily drop.  The hard part is to be able to adjust your perception.  We went around believing that our house was worth $170,000 based on little hope, a little greed, and some limited information, but the reality is that our price wasn't all that objective.  Now we were rooted to that price in our head and had a tough time dropping until the market hit us over the head with information.  A good realtor should have been able to help us be more objective, but we didn't have the benefit of one at the time(see below).
Agents Matter – I am not a big fan of for sale by owners, especially in bad markets.  The best course of action in my opinion is to get a trusted referral for a high powered excellent realtor.    Don't try to skimp on fees and percentages, because people that are willing to settle for less are probably aren't worth your time and might cost you more money than you save in fees.  We made the mistake of hiring an seasoned agent who was a friend of a friend at our church, rather than a true high powered agent.  Unfortunately, it cost us significant time and money. First,  I think we listed too high which the agent should have been able to help us with.  Second, the agent was very reactive rather than proactive.  Third, he wasn't the best communicator which is a huge part of being a realtor.  You want an agent who is willing to listen to you, but they should also be bringing all their experience and knowledge.    In our case, our agent was working from home a lot and our first offer sat in is email for over 5 days.  It was a mistake, but it just shouldn't happen.  When we did counter offer, we didn't get anywhere.   The sad part is that the buyer bought our neighbor's place which is the same exact model.  His agent, who I know is a well respected and talented realtor  talked the buyer up $8,000 to $153,000 and we would have sold our place for more than we got now in half the time.   The even worse part is that our place is significantly more upgraded and in better shape.  I think our neighbor might be a little upset when she sees our selling price, especially because she has since commented that she wished she bought our place. Doh!  We proceeded to let him go and hired a more active and aggressive agent(team),  who communicated better, shared their experience, took better pictures and provided significantly more value in a tough market.
Size Matters – We got great comments on how nice our place looked, the layout, and the neighborhood, but we couldn't escape the fact that our place was only 950 sqft.   It is the smallest unit in the area. Over and over again we heard the same feedback.  "Shows nice, but too small."  There really isn't much you can do with that, since we can't change the size.   In our price range it was only $10,000 – $20,000 more to get another bathroom, a loft, or another few hundred square foot.   People were having a tough time settling for our small place, when only $50-$100 a month more could get them a significant upgrade even if it wasn't quite as finished.  Price was were we made up for the lack of space.
Hopefully our experiences will be of some help to those that are selling or will sell in the future.
One note is that we decided that we are going to rent, so that we could be very flexible when a buyer did come along.  We settle in about 4 weeks and are in the process of doing some apartment hunting.  It is going to be a busy month, but one that was long overdue.