For some reason I love it when the mail is delivered.
I can't really explain it.  Maybe I'm hoping for a message from a secret admirer, the Victoria Secret catalog, or a random check.  Who knows?
So imagine my disappointment when on the same day I got not one, but TWO notices that my monthly expenses would be going up.  I felt like Tom Cruise in "A Few Good Men" after Demi Moore told him she was coming with him to Cuba.
The first one told us that our mortgage needed to be adjusted due to the escrow account being too low. If we pay the shortage of $208 now, the payment will only go up to $840.  If we choose to not pay the upfront amount, the new payment would be $858.
I think we'll pay the shortage and deal with the smaller increase.  That way it will seem easier to swallow.  It's funny…five years ago our payment was just under $780/month, at this rate we'll be pushing $900 in no time.
Oh well…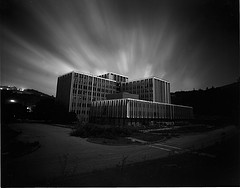 The second notice is one we dread every year.  Our health insurance premium is also going up. Again. We've been paying $664.10/month. Starting in July we'll be coughing up $759.20.
I thought about going about trying to find ways to lower the premium a little, but with us trying to get pregnant I also don't want to upset the apple cart either.  So I'll call my agent to see what we can do, but we'll probably just end up paying the higher amount.
Grrr.
Altogether we'll end up needing to scrounge up an additional $108 a month.
Luckily for us we just had our daycare bill reduced, so we should be able to handle the additional costs.  But it would have been nice to be able to so something fun/productive with the "extra money" instead of just shifting it to other bills.
But that's how the cookie crumbles sometimes.
I think it may be awhile before I get too excited for the mail.
Ok Happy Rock readers this is where I turn to you to see how you handle these kinds of situations.  Do you grin and bear it, tighten your belt, re-evaluate your expenses, or something completely different?
Until next time,
-DD