Presenting the Carnival of Top Personal Finance Posts #1 complete with a brand new voting widget.
Please consider sharing the poll with your readers. The more people that vote the more likely the best content will be chosen the winner. Use the following code to place the current Top PF Blog Posts Carnival in a post of your own :
TopBlogPosts.net is a unique spin on the blog carnival that is designed to:
Be a reader controlled filtering service for the fire-hose that can be a normal blog carnival. Instead of great links being lost within the hundreds of posts, only the best are highlighted.
Make it easier for readers to connect with the best content.
Draw more attention to the authors that are writing the best content.
Make carnival content easily and instantly sharable across all blogs.
Provide more traffic for the best articles.
Monetarily reward the best content by giving a portion of the website's revenue to the winners. This a future goal that will take a little while to work out the specifics.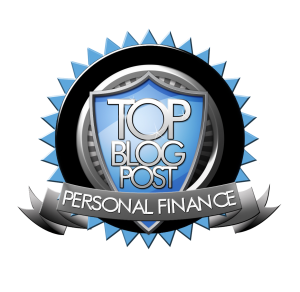 The carnival accepts submissions through BlogCarnival.com and the host will select only the top few posts from the submissions and from around the web to be included in a poll that will be shareable between blogs. Readers will then select the best article of the week. The winner will be given a Blog Topper award badge(see picture) to display on their article page. The site is currently in Beta release phase, so please contact TopBlogPosts.net or follow TopBlogPosts.net on Twitter with any issues or suggestions. Of particular note, the voting widget may not display correctly on some blogs. Let us know so we can see if the problem can be corrected.
Finally, here is the Carnival of Top Personal Finance Posts homepage for those that are interested.