I thought I was prepared for winter.
I took some steps to winterize my house, we've added insulated curtains, and have been wearing our smart wool socks we got for Christmas.  But now I hear that according to Punxsutawney Phil, we'll have 6 more weeks of winter.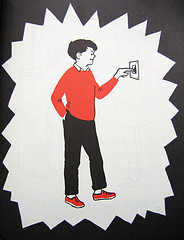 Thank goodness!
I can't wait for Spring to get here.  I've already mentioned how my back is tired from all the shoveling, now my wallet is ailing from the high electric bills.
I don't know what the first thing you would do if you got a $485 electric bill, but the first thing I did was turn down the furnace.  It was set at 68 degrees, so I lowered it to 67 (Kept it at 63 overnights). The next thing I did was turn off all the lights.
My precious daughter is on kick about turning on lights.  I think she likes this so much because she is finally tall enough to flip the switch herself. But her new found hobby leaves us with a bunch of lights on.  It's cute, but not that cute.
So for the past month I've been pretty adamant about "when not in use turn off the juice."  Lights have been off, heat slightly lower.  I was actually looking forward to getting our next bill to see how much all our hard work has paid off.
$468…Ugh.
While January was just as cold as December, I still hoped there would be a bigger drop off in our bill.  I guess I could lower the thermoset some more, but it's already pretty chilly and it didn't really do all that much last month(but I probably will go down to 66).
In addition to being able to see our breath in our house and reading by candle light, I think it may be time to make an action plan for reducing electric costs.  Luckily I didn't have to go very far to find some great resources.
In fact I didn't have to leave The Happy Rock:
Spartan Saving – I found this site listed under "Top Commentators."  This site has lots of great tips for saving money around the house.
Vampire Power – Frugal Dad (listed under "Personal Finance") wrote about how our household electric devises are sucking energy even when they are turned off.
Switch our light bulbs – The Simple Dollar (also listed under "Personal Finance") broke down the cost benefits of using different types of bulbs  (A side note, a local lighting store talked me out of buying 5 CFLs last year telling me that I'd be crazy to spend $45 on CFLs when I could get old fashion lights for $2).
I think these are all great ideas/tips that I will adding to the mix to help lower my monthly electric bills.  I'll probably also sign up for the "budget plan" so I can spread the pain of the winter bills to the other months.
That way there won't be any huge surprises next winter.
Now it's time for me to turn to you.  Did I miss anything?  What are some of your favorite energy saving tricks?  As always, thanks for sharing.
Until next time,
-DD