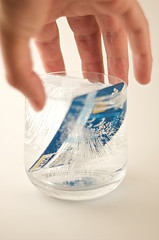 That's right, the saga of my brain dead late 12 hour late payment continues.  When I went to pay my bill for the month I noticed that Chase had charged me over $38 in finance charges.   The finance charges shocked me, because my old Sunoco Mastercard didn't charge backfinance charges only charges going forward.  Well I already got the late fee removed, so I tried the finance charges.  I sent a few stern email and even asked to talk to the supervisor to no avail.
Does anyone have experience with the Chase Freedom card customer service? Should I try again over the phone, asking for managers, and continue to push the issue?  Hopefully, someone will have some encouraging stories.  Otherwise that is the cost of doing business with the best cash back credit card in a slimy industry. They might not be as willing to work with me since they are giving me around $400 a year in cash back.
Needless to say this bothers me to no end, though given the cost and hassle it most likely it won't happen again for a long while.  I have already gotten a $250 check this year, so I am still way up, but I am giving myself three strikes.  One strike down and if it happens two more times I will have to seriously reconsider my cash back setup.