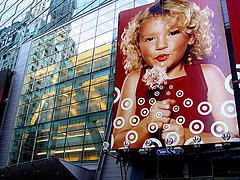 Here in the Debt Defier household it feels like we've been wrestling some very big ideas lately. But as you seasoned vets out there can attest, the little things in life matter just as much if not more than the big ones.
This is true in our financial lives too.
Below are a few recent examples of how little things made a difference in our budget:
Earlier this afternoon I was paying some bills and noticed a flyer in my electric bill informing me that I could pay my bill online with a credit card. I thought what a great way to save a stamp and to earn some more cashback rewards, so I go online to set it up. I thought I noticed something in the fine print in the acceptance agreement about fees, but I didn't pay too close attention when clicking through. Well sure enough, they charge a $4.95 fee to pay with a credit card.
Needless to say, I canceled the online payment and sent it off in the mail.
Another example of a little thing that can make a difference, is our mortgage insurance. Every month we pay an extra $32 for mortgage insurance because we didn't put at least 20% down when we bought our house.
This $32 annoys me to no end.
Don't let your brokers tell you not too worry about this because everyone else pays it. Save up a little longer and come up with the larger down payment so you don't have to bother with this pain. When I get the house painted, I'm thinking about getting another appraisal to see whether or not the improvements we have made has pushed us over the 20% hump.
I'll end with a positive example of little things making a difference.
The family set off on a shopping excursion to Target this weekend, we don't get out much so we always enjoy these trips. And to make this trip even sweeter we had our 10% off coupon. The trip started off with an act of selflessness by my wife. She decided to return a pair of shorts that cost $21 (What a team player!).
Then we decided we didn't really need much other than diapers, wipes and some hair-gel for me (yes, Carly Simon wrote that song about me). So we were already doing better than our normal routine of load up the cart with everything because it's 10% off (We've been known to use two carts at times).
And if that wasn't enough, we then decided that our son could poop and pee in store brand diapers instead of the name brand ones in which he has been relieving himself into ($5 difference).
But our biggest find was on the way to the checkout. While glancing at allergy medicine, we noticed that little kid humidifiers were on clearance. This must be a our lucky day! This spring we decided that we needed a new one for our daughter and here was the lovely Hello Kitty one that she flipped for a few months ago.
When we strolled to the checkout with only four items and then plopped down the 10% off coupon, it was actually fun paying the bill for a change.
Hey…I told you we don't get our much
But this got me to thinking that I can't be the only one who finds the wonder in these small financial discoveries. So, I was hoping that you could share some of the little things that help or hinder your finances?
Until next time,
-DD