"Cheaper Than Cheap" is a recurring tip series about frugality. The idea is to provide potentially helpful frugality tips that border on fanatical or fictitious to the point of becoming humorous. Love them or hate them, let's hear what you think. Tip #6 was on Wash and Reuse Plastic Baggies.
"Early to bed, and early to rise, makes a man healthy, wealthy and wise"

-Benjamin Franklin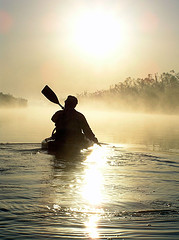 This particular Ben Franklin personal finance gem still holds true to day.  Simply put diurnal means: sleep when it is dark and be active when it is daylight. For those on the east coast of the US that would mean going to bed at about 9 p.m and waking up at 5 am; a solid 8 hours sleep.  The plan adjusts a little with the longer nights of winter, but just make sure you are up when the sun comes up to take full advantage.  This was originally part of the impetus for daylight savings time.
So how does it save you money? It saves electricity among other things.  Little to no lighting is needed during the daylight hours and activities like playing outside during the day use no electricity.  Simple as that.
There are other benefits to getting up early too.
n
{democracy:6}
Photo by FreeWine(Flickr)