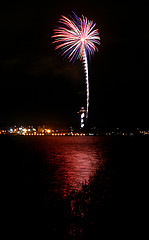 I wanted to introduce everyone to John.  We will be augmenting The Happy Rock with his story and debt reduction journey.  I wanted freshen up the writing here at The Happy Rock with a new writer who is in the midst of his debt reduction journey.    Helping people get out of debt and freeing them to pursue their dreams is one of the main goals of this site.  With me being out of debt except for a mortgage for a couple of years,  I didn't feel like the debt reduction topics and journey was getting enough attention.    Hopefully, John and those of you that are currently eliminating debt can encourage each other to even greater heights.
For now John's catchy internet moniker is The Debt Defier(DD).  Please give him a warm welcome, and expect to see his face once or twice a week.  Take a look at The Debt Defier's About Page to find out a little more about him. His first real article will go live in a day.
On a side note, I still plan to post 2-3 times a week, but hopefully this will free me a little to tackle some other Happy Rock and entrepreneur activities that have been languishing on to-do list.