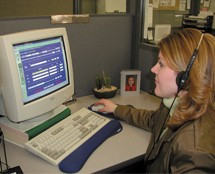 I have never had any love for Verizon Wireless, and I was quite relieved when my two year contract was up. They hadn't done anything really bad, but they certainly didn't ever do anything earn my respect. Nothing had really been post worthy until the last stunt they tried to pull as I closed my account.
I had already activated my $60 a year Virgin Mobile service, when I called to cancel my Verizon account. Everything was fine, until the last thing the agent mentioned as I was about to hang up.
Verizon Agent: You're account is set to close on the 25th of April.
The Happy Rock: But, it is the 8th.
Verizon Agent: Our policy is that accounts close on the last day of the billing cycle.
I was a little caught off guard, so I just ended the conversation. It bothered me, so I mentioned it to my cube mate Ray @ TMABB. He helped verify my feelings and I decided to take action.
First, I checked my customer agreement and I didn't see any mention of such a right for Verizon, so I quickly emailed them and asked them to produce documentation showing that they had to right to charge me for service I had wanted canceled or they should cancel immediately and refund the money that was owed.
The stalled for a few days and then finally an agent called to reiterate that closing on the last day of the billing cycle was their policy. I demanded that they produce some kind of proof. They then relented and canceled the account immediately, although they used todays date rather then that of my original call even after I asked. They also kindly informed me that the $17 check would take 6-8 weeks to process. I knew there was a reason I couldn't wait to get away from Verizon Wireless.
Finally today, they left a message saying that they had worked out a special deal for me. The Rockette deleted it long before I got home…teamwork. I gave Verizon plenty of opportunities to provide me with more reasonable service and price options, but they refused. Now I shouldn't ever have to deal with them again.