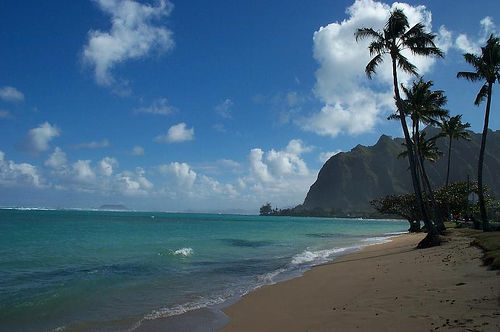 I just bought a gorgeous piece of land in Hawaii. I have never been there, but I have always wanted to visit. The picture above just looked so appealing, I just couldn't resist this deal when it presented itself. How does this fit into our frugal mindset, you ask? Well, the land was FREE!
Through the website Own A Piece Of America you can get free land in an US state of your choice. You don't have to pay taxes or maintain the land, but you also can't build on it or sell it either. When you claim your free land, you receive ownership of a one square inch lot. It's not the most useful piece of property in the world, but it is quite fun to tell your friends that you own land in Hawaii, Alaska, Maine, Montana, or California!
There is no real catch. The website owners have purchased all of the land legally and divvy it out one square inch at a time. It is fully legal, and the website makes money through advertising and selling paper or electronic state deeds to the properties. Pretty fun idea, what state do you want to grab land in?