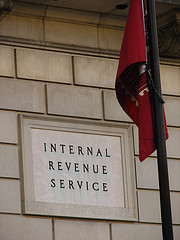 A simple tip that I came across while reading The Quiet Millionaire is to frame your spending in pre-tax dollars rather than after tax dollars. Assuming a 33% tax bracket(actual tax rate of about 25%), you need to earn $1.33 for every dollar you spend. So that $1.00 you spent in the vending machine for a soda, actually cost you $1.33.
Thinking in pre tax dollars doesn't have as big of an impact when the purchase is small, but as the purchase amount increases so does the impact. It takes another hour or two of work to cover the $33 dollars of federal tax on the $100 grocery bill. Now if we talk about a $10,000 used car that is another full month of work($3,300)! A $25,000 new car actually costs us about $35,500 dollars. The problem exacerbates if we talk about buying something on credit; pre-tax dollars for the purchase and for the interest.
What this simple trick helps us do is clarify our needs vs. our wants for the given product. Is a used car worth an extra month of work? Maybe a $4,000 car would be just as good. Next time you have a larger purchase like a couch, house remodel, or a car think about how much you would need in pre tax dollars to cover the full expense. Taxes can actually save you money!
Related Info: IRS Tax Bracket Info