10 days into the July Cash Experiment and we have seen our share of speed bumps. First was forgetting that Sunday the 1st was actually July. I hadn't withdrawn any cash to start the month. My preparation wasn't there and I resorted to the debit card to avoid a 2.00 ATM fee at Target. Probably not the best choice for the experiment's sake, since dealing with fees is something that must be balanced when using cash.
The next speed bump was with paying tolls. I have EZ-Pass, an electronic toll collection system, so I haven't paid cash in years. The ez-pass allows no waiting in lines or even stopping for that matter. I love my ez-pass, but the scary part is that I forget that money is exchanged when going through tolls. $30-$35 a month that is so automated I don't even notice it anymore. With cash there would be no way to miss shelling out $3.00 every time I go into Pennsylvania.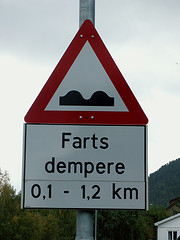 One trip to the grocery store, I realized that I only had about $90 in cash. The bill came to $92, luckily I had my wife's wallet with me to scrounge up two more dollars. The really interesting part is that I usually spend $120+ each week. $92 vs $120+ and amazingly we don't feel like we are missing anything.
The last speed bump was the camping reservation that was held with a debit card, and then automatically debited when we checked in. An example of just how ingrained plastic is into our consumption.
The biggest problem has been that lack of habits surrounding spending cash. Not only do we have to fight our ingrained plastic spending habits, but we also do not have any cash habits. Things like a weekly trip to the bank/ATM and budgeted spending amounts (so i can make sure I have enough cash) will make spending cash much easier. Forming habits in your finances is a great tool for success. Habits like paying yourself first, automatic savings, and regular budgeting go a long way to making valuable tasks simple and reoccurring. We all have habits it is a matter of whether they are productive or not.
I haven't reviewed any numbers yet, since I don't want to skew the experiment. My gut tells me that we will save some money. Even if we don't, the adventure from our comfort zone will provide some nice growth and perspective.
I refer you to Zen Habits for a few tips on building habits. Zen Habits is an amazing blog about forming positive habits in a variety of areas. Here are a small sample : how to stop a bad habit, 10 finance habits, and habits and goals.